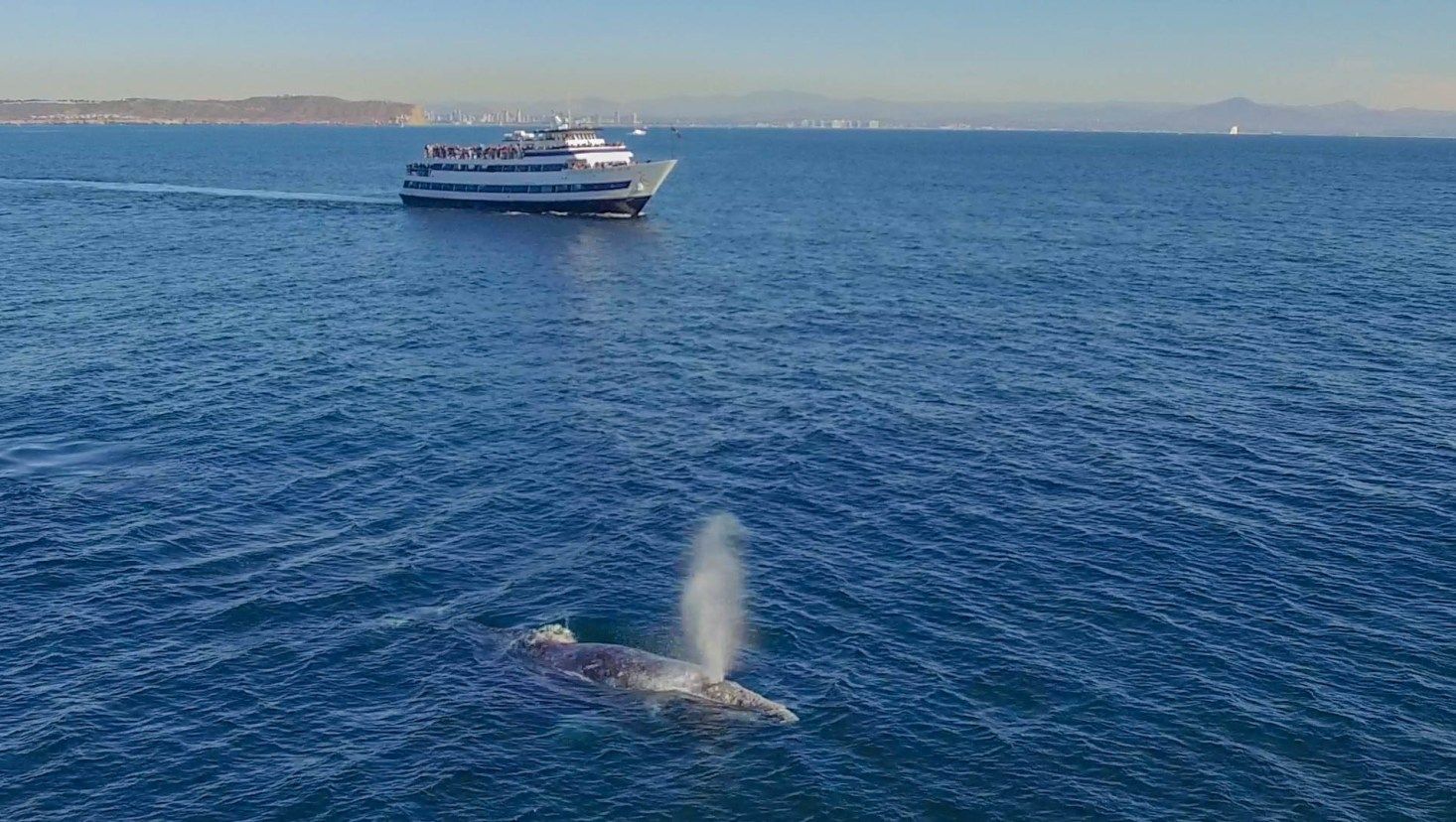 Gray Whale in San Diego Bay
More and more often Hornblower is seeing Gray Whales hanging out in San Diego Bay. About a week ago three Gray Whales were spotted within the bay. One of the whales, a juvenile, has been seen off of Ballast Point in San Diego Bay for the past week. This whale has provided thrilling encounters not just for our Whale Watching Cruises, but also our Harbor Tour Cruises and many private event cruises. For many of our guests, this is their first time seeing a baleen whale!
Why do Gray Whales enter San Diego Bay? Historically, large numbers of gray whales entered the bay as a stopover during their migration between Alaska and Baja California, Mexico. Today, the whales may just be taking a break during their long migration and typically leave to continue their travels within a day or so. Whether for a few hours or a week or more, we always enjoy having these cetacean visitors.
Gray Whale Baby Season
One of the highlights of the gray whale migration is watching mothers tend to their tiny, newborn calves as they travel south. We spotted our first cow-calf pair on January 7 and have seen a couple other pairs during the week. As of January 13, The American Cetacean Society's Gray Whale Census has reported 8 newborn calves