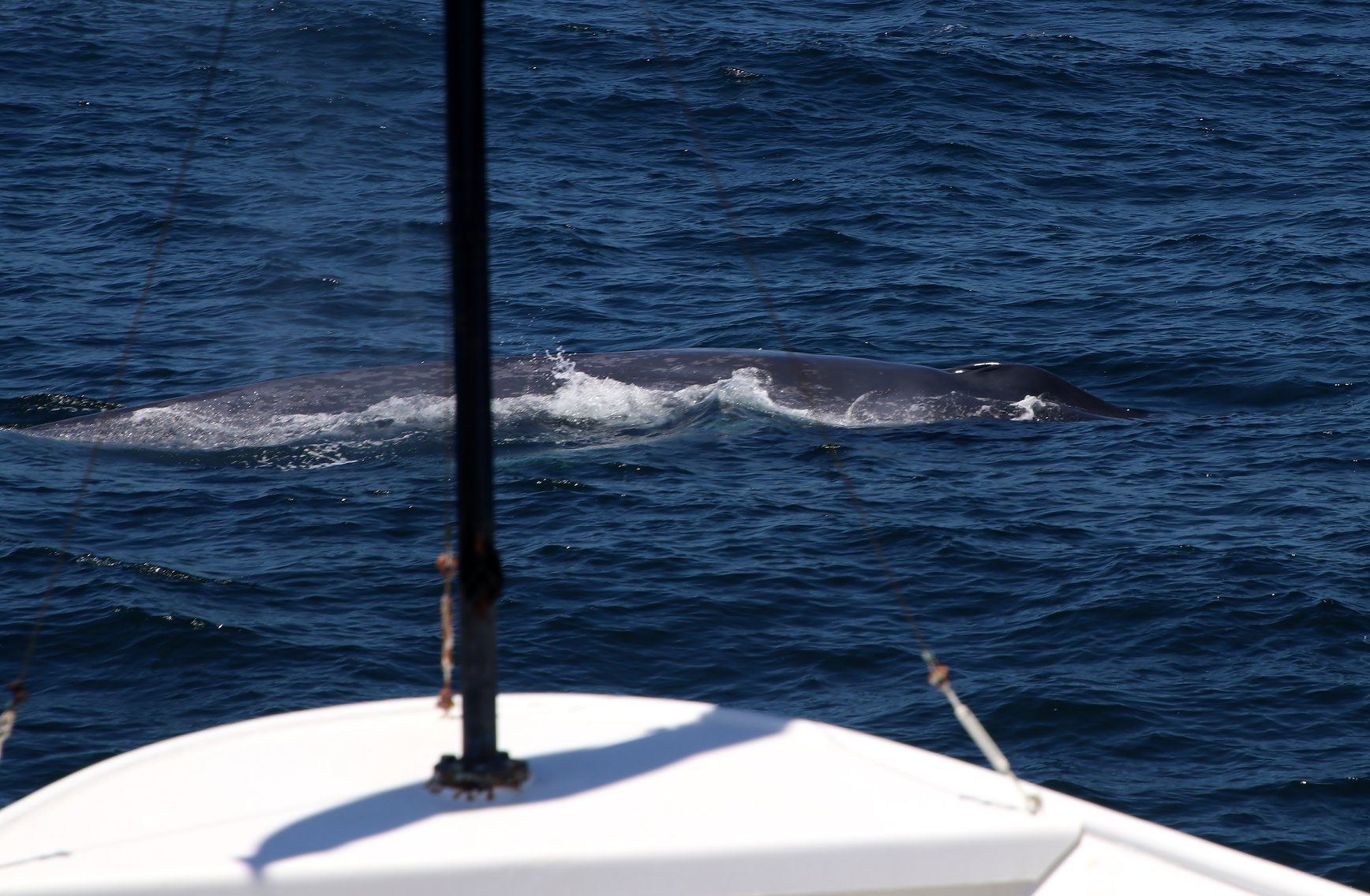 Summertime Whale Watching
We began our Summer Whale Watching and Dolphin Watching season with sunny skies, calm seas, and a sampling of baleen whales. Each cruise was filled with thousands of playful dolphins, mostly Common Dolphins, but also Pacific Offshore Bottlenose Dolphins. At times, the dolphins surrounded the Adventure Hornblower as they leapt nearby and rode the bow and stern wakes of the boat. The highlights of the cruises, were cameo appearances by a feeding Humpback Whale, a Minke Whale and a Blue Whale that thrilled guests with close views as it swam right in front of the boat's bow. Along with the whales and dolphins, we enjoyed watching diving seabirds (including an uncommon masked booby and brown booby) and even the antics of a few California Sea Lions.
Now is the perfect time to join us on our Whale & Dolpin Watching Cruises, which we offer Fridays through Mondays through the end of summer.
-Photo by San Diego Natural History Museum Whaler, Ken Shelby